As one of the leading platforms for ZK technology exploration and development, ZK Hack is dedicated to delivering an all-encompassing learning experience. From in-person, virtual events, and puzzle competitions, to a plethora of educational resources and study groups, we focus on the fundamental concepts and tools of ZK, striving to empower individuals and teams with an in-depth understanding of this field, and helping them embark on their ZK technology journey.
ZK Hack was born out of a 2021 survey conducted by the ZKValidator team to gauge the community's interest in a ZK Hackathon. Despite the overwhelming response, we found that many were seeking more in-depth knowledge about zero knowledge proofs and related tools before they could confidently dive into ZK development. Potential partners also voiced that their tooling wasn't yet in a state to be used in this way. Catering to these needs, we decided to host a virtual event that aligned with the majority's preferences. The inaugural ZK Hack was a seven-week virtual extravaganza that encompassed a series of workshops and puzzle-solving competitions.
To cultivate a sense of belonging and facilitate connections, we have set up a dedicated Discord channel for ZK Hack. This channel has become the go-to hub for all things ZK Hack, providing updates, facilitating discussions, and keeping you informed about our events.
In this article, we will give a brief overview of the ZK Hack ecosystem (events, learning resources, social channels, and study groups) as well as providing some tips for getting involved!
ZK Hack Events
Online Events
There have been several online ZK Hack events since that inaugural 2021 ZK Hack; most recently we hosted ZK HACK III which saw another multi-week virtual event offering the combination of learning and competition. Participants had the opportunity to attend weekly workshops from top projects in the ZK application space such as Sismo's workshop 'Introduction to ZK Badges and ZK Attesters', and others such as Aleo and Scroll. These workshops enable a deepening of participant knowledge of ZK concepts, tools, and the application space.
Additionally, ZK Hack III featured advanced puzzle solving competitions, where participants put their skills to the test and compete to find bugs in protocols for a chance to win prizes. Past puzzles can be found in the "Puzzles" section of the ZK Hack, the accompanying complete solutions are a great way for budding ZK developers to hone their craft.
In Person events
The first IRL ZK Hack took place this year in Lisbon. Hosted at the stunning Academy of Sciences of Lisbon, it was a great event that saw the coming together of a diverse collection of brilliant minds, all geared towards building ZK tools & applications. For information about how the event unfolded; check out our recap article [here].
Considering the success of the first in-person event, ZK Hack is pleased to announce that there will be a second in person ZK Hack later this year in Istanbul. This event will take a similar format to that in Lisbon while also incorporating all of the learnings from the last. We see these live events fulfilling a real need in ZK by facilitating a space for the community, and actively promoting collaboration and innovation.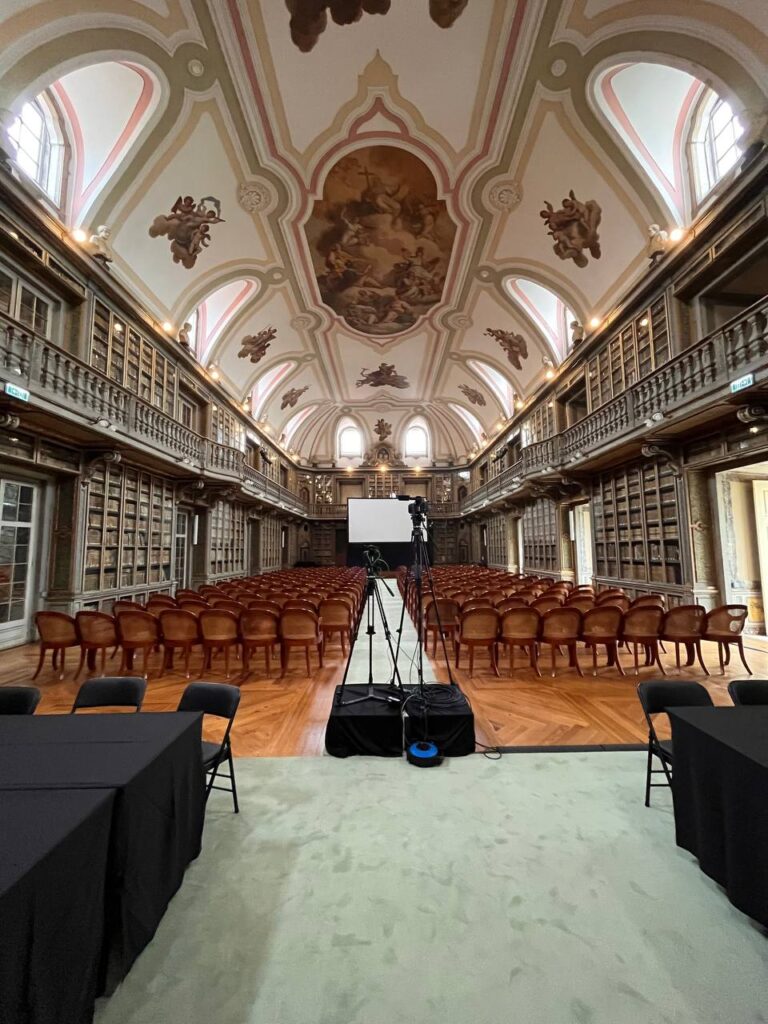 Educational & Research Initiatives
Although a lot of people know ZK Hack for the events, the community is also involved in several continuous educational and research activities:
Firstly, the website offers a wealth of information on the latest research and applications in ZK, providing a platform for connecting with experts in the decentralised web, open-source software development, cryptography-enabled privacy technology, and the general emerging web3 space. I highly recommend checking it out and hope to catch you on the discord!
Secondly, the ZK Whiteboard Sessions are an educational initiative that aims to demystify the world of zero knowledge. The series, which is produced by ZK Hack and powered by Polygon, offers a new module on zero-knowledge topics every week. The initiative aims to provide a comprehensive learning experience to anyone interested in understanding the intricacies of zero knowledge.
As these videos are highly packed with information, here are some tips to approaching your study:
Start with the basics: Before diving into the more complex topics, make sure you have a solid understanding of the basics of zero-knowledge proofs and protocols. This will help you build a strong foundation for the rest of the course.
Take notes: Take detailed notes during the sessions, and make sure to review them regularly. This will help reinforce what you've learned and make it easier to retain the information.
Practice: Try implementing the concepts you've learned on your own. Practice building zero-knowledge proofs and protocols to gain a deeper understanding of how they work. For this I highly recommend checking out the work done by 0xparc.
Stay up-to-date: Since this course offers a new module regularly, so make sure to stay up-to-date with the latest materials.
Explore additional resources: Look for additional resources such as books, papers, and videos that can help supplement your learning. This can provide a broader perspective on the topic and help you gain a deeper understanding.
Finally, and perhaps most importantly, collaborate. Find others who are also studying the same topic and collaborate with them, make friends and get stuck-in with the community!
There are ongoing study clubs organised on the ZK Hack discord which allow groups to go through ZK Whiteboard Sessions learning materials together. Stay tuned for our upcoming videos regarding this as we hope to make these study sessions more frequent and easier for newcomers!
Finally, ZK Hack also manages zkMesh, a monthly newsletter that delves into the latest advancements in decentralised privacy-enhancing technologies, privacy protocol development, and research on zero-knowledge systems. They also post updates and announcements related to ZK Hack so definitely worth following.
ZK Hack Social Channels:
Twitter 📢 @__zkhack__
First and foremost, the ZK Hack twitter is the place to stay informed about all the announcements and updates from ZK Hack. We also planning to up our game there and start using it as a platform to lift community members contributing to the space.
Discord 🗣️ Discord 🏠
Our Discord server is a vibrant and bustling hub for all things ZK Hack. It's the perfect place to engage in enriching discussions, ask questions, share ideas, and connect with other ZK enthusiasts and experts. It also hosts our ongoing study clubs, making it a vital resource for anyone keen on diving deeper into ZK.
Telegram 💌 https://zeroknowledge.fm/telegram
For more immediate updates and easy communication, join us on Telegram. It's a fast, convenient way to stay informed and get in touch with the ZK Hack community.
Youtube 🎥 Youtube 🎥
On our YouTube channel, you can find recordings of our workshops, interviews, and ZK Whiteboard Sessions. It's a treasure trove of visual content, perfect for those who learn best through watching and listening.
Blog 🖊️
Our blog is where we delve deeper into a wide range of topics related to ZK. Here you can find detailed articles, expert insights, event recaps, and more. It's a valuable resource for anyone looking to expand their knowledge and stay up-to-date on the latest developments.
Substack 📰 zkMesh Newsletter 📰
Last but not least, ZK Hack's Substack hosts zkMesh, our monthly newsletter covering the latest advancements in decentralised privacy-enhancing technologies, privacy protocol development, and research on zero-knowledge systems. It's a must-read for anyone interested in the cutting-edge developments in the ZK space.
We hope to see you in discord soon!